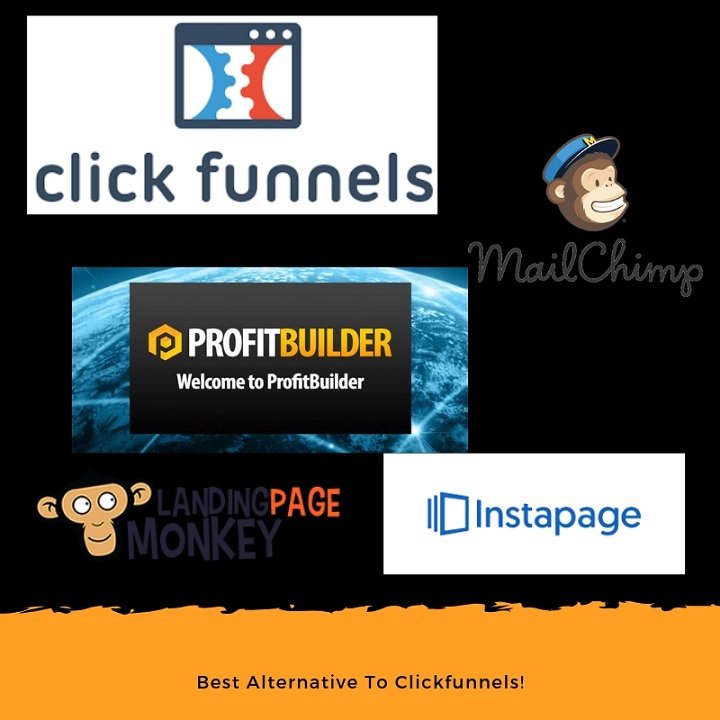 When you search for a reliable sales software solution online the first product that everybody is offering is probably ClickFunnels.
The first thing you need to consider is the fact that ClickFunnels is offering 40% of monthly fees in affiliate commissions and this product is not cheap. So affiliates are going to make a good recurring money by convincing you to buy this product. There is no doubt that ClickFunnels is a great product and offers a lot of great features, but it may not be a perfect fit for yours.
[adToAppearHere]
What are the alternatives:
If you are looking for an alternative solution, whether you are looking for a lower price or different services, there are a lot of other options out there. To answer this question there are a few things to consider. Like how much technical knowledge you have and how much you are willing to spend.
Free alternatives to ClickFunnels?
Let me tell you that there are practically no free landing pages available that you can truly trust to build a reliable internet based business and income through. Even if you have the skills to code your sales pages and landing pages, you will still need to pay for hosting and email service provider.
What is the best alternative:
If you don't have any website on simple platforms like WordPress and you are not willing to use one, you may need to check out our post on Best Landing Page Creation Tools That Will Save Your Time and Money! you can use the same tools for creating your sales funnels as well as your landing pages.
If you are going to use WordPress, the first step is it to set up a WordPress website which you can use SmarterAsp.NET web hosting with 60 days free trial. The second step is to obtain and install WP Profit Builder.
What is WP Profit Builder?
WP Profit Builder is a drag and drop marketing page builder WordPress plugin, it is so simple that any newbie that doesn't even know what a landing page is can have a good one up and running in minutes. The original WP Profit Builder plugin has a great set of over 100 templates with full customization. You can just take a pre-existing template and then edit it with your graphics, video, call to action, etc.
[adToAppearHere]
Types of landing pages that WP Profit Builder provides:
You can use drag and drop features to create:
Sales Pages
Optin Pages
Webinar Signup Pages
Product Launch Pages
Membership Portals
Coming Soon Pages
Bonus Pages
Upsell Pages
Review Pages
JV Pages
eCommerce Sites
Training Series Websites
Social Gates
About Me Pages
Why WP Profit Builder is a better option than other landing page creators and WordPress plugins?
No monthly recurring payments unlike competitors – it is a single one-time payment.
Drag and drop system makes it super easy to make changes for pre-made templates really quick
Ability to build brand new professional page templates using drag and drop elements.
Seamlessly integrate with my email marketing software – Aweber and Constant Contact (actually WP Profit Builder integrates with any third party email marketing software).
Integrate WP Profit Builder with an autoresponder that provides you with the RAW HTML code and you are good to go! 🙂
You can use Aweber, Get Response or Mailchimp, directly without the need for the raw code. We recommend to use Mailchimp since it only costs you 10$/month for unlimited subscribers and it does a great job!
Visit WP Profit Builder website for more information.
You can also et Access to Exclusive Template Club Membership at nearly 50% Off! through this Link.
Other options:
Leadpages
Although Leadpages focuses more on landing pages than sales funnels; creating funnels is still a possibility, it just takes a little more work. you may need to check out our post on Best Landing Page Creation Tools That Will Save Your Time and Money!